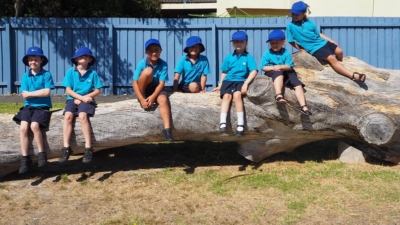 We take pride in our uniform and expect all students to wear our uniform correctly.  
The uniform is worn all year round; there is no summer or winter uniform. Children wear the parts of the uniform they need, depending on the weather and how cold they are. 
The Tirimoana cap or hat is compulsory at school in Term 1 and in Term 4 (summer months) 
Other coloured items are not to be worn with the uniform. Students should not wear items that show under their uniforms.  
Please make sure your children are wearing the correct school uniform.  
The correct footwear also needs to be worn. 
Don't forget to name all uniforms, including shoes! 
Our uniform can be purchased from school.
Each term our P.T.A. holds a secondhand uniform sale. Watch out for these as you can get a good bargain! If you wish to donate any uniform to school please see the office. 
Eftpos is available and we can quote for WINZ. 
Order form with current pricing below: