What is a board of trustees?
Every state and state-integrated school and kura in New Zealand has a board of trustees that governs it. 
The board of trustees is a Crown entity. A Crown entity is an organisation that is part of New Zealand's public sector.  
The board's job is to see that everything that needs to be done gets done – legally, ethically, and as well as possible in the best interests of its students. 
It is also the employer of all staff, including the principal, and sets the overall strategic direction for the school or kura. The principal is the board's 'chief executive' and manages the school or kura in line with the board's direction and policies. 
What do trustees do?
First and foremost a board is accountable for student progress and achievement to its parents, community and the Crown. The board has the overall responsibility and accountability for the school or kura. The legal responsibilities of boards of trustees are determined by the Education Act of 1989. Section 75 of the Act outlines the functions and powers of boards: 
The Board of Trustees is elected every three years by parents and staff. It is comprised of five parent trustees elected by the parent community, the principal and one staff trustee elected by the school staff. 
Here are some of the specific things boards do: 
Set the strategic direction and long-term plans for the school or 

kura

 in consultation with the school or 

kura's

 community. 

 

Monitor the board's progress against the charter goals and targets. Monitor and evaluate student progress and achievement. 

 
Oversee the management of staff, property, finances, 

curriculum

 and administration.

 

A school's board must perform its functions and exercise its powers in such a way as to ensure that every student at the school is able to attain his or her highest possible standard in educational achievement

 

Except to the extent that any enactment or the general law of New Zealand provides otherwise, a school's board has complete discretion to control the management of the school as it thinks fit. Ensure that government priorities are met. Fulfil the intent of the Treaty of Waitangi by valuing and reflecting New Zealand's dual cultural heritage. Appoint and support the principal and assess their performance. Act as good employers to all staff at the school or

kura

.

 
For more information go to:  
https://parents.education.govt.nz/primary-school/getting-involved-in-your-childs-school/your-school-board-of-trustees/#Whatisaboard 
At Tirimoana School
The BOT usually meets on the third Wednesday of each month at 7:30pm in the school staffroom. Parents are welcome to attend.
Below are the current members of the Board of Trustees and the Executive Officer who serves as board secretary.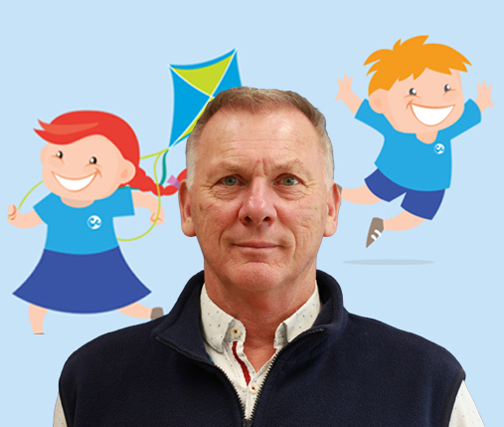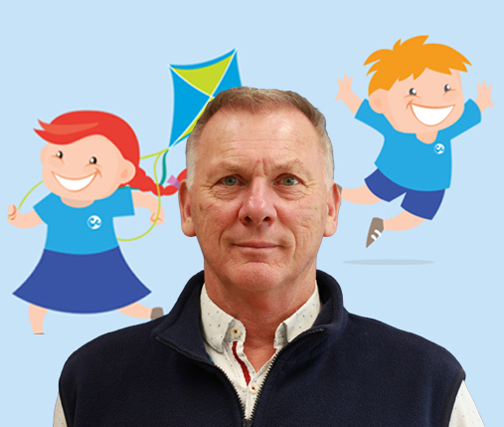 Peter Kaiser
Principal
Mr Kaiser began his teaching career in 1975 training at Auckland Secondary Teachers College and the University of Auckland. He graduated with a BA in History, and post graduate studies in Education, Psychology and Anthropology. He has taught in a number of schools in New Zealand and the United Kingdom, at Secondary, Intermediate and Primary levels. As well, Mr Kaiser taught in Special Education for 5 years and completed a Diploma in Special Education. Mr Kaiser completed his Master of Education in Professional Studies with 1st class Honours at Auckland University. He has been Principal at Tirimoana School for over 25 years. He established and led the Te Atatu Community of Learning with 8 other West Auckland Schools. 
Louise Graham
Assistant Deputy Principal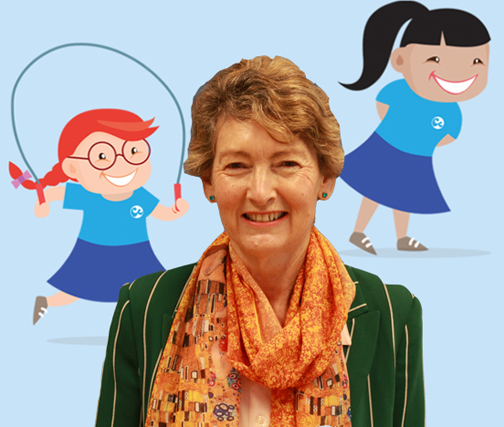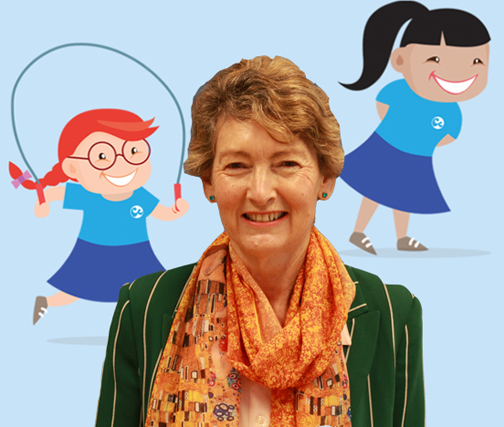 Louise Graham
Assistant Deputy Principal
Mrs Graham completed her teacher training in 1999 at Auckland University and gained a Diploma in Teaching. She had previously gained a BA in History and Political Studies in 1981 and an MA in History in 1983. She joined the teaching team at Tirimoana in 2000 and was appointed a Senior Teacher in 2006. In 2020 Mrs Graham will assist in many areas of school leadership and is a valued member of the Senior Leadership Team. She is the school liaison teacher and mentor for student teachers for our university partners. Mrs Graham will continue to lead Mathematics in our school and act as mentor for our Mathematics Specialist Teacher this year. Mrs Graham has a Community of Learning role across all our partner schools and she continues to work with our Enviro Group. 
Shirley Wensor
Executive Officer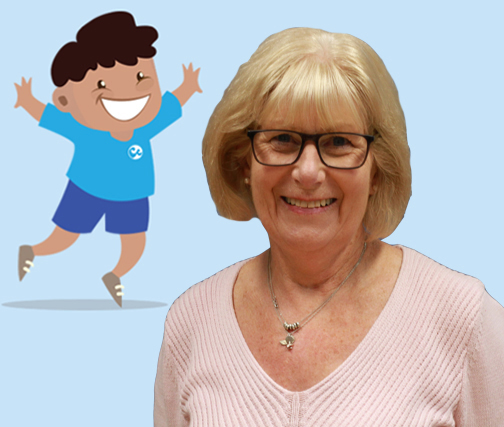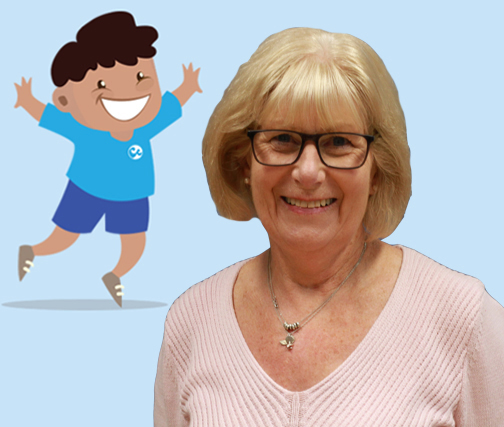 Shirley Wensor
Executive Officer
Hi, my name is Shirley and I have been part of the Administration Team here at Tirimoana School since 1994. Over the years as well as working in the office in accounts I was able to garden 1 day a week with the Enviro Group for several Years. I am also the secretary for the Board of Trustees. 
Stephen Thomson
BOT
Hello my name is Stephen Thomson and I am honoured to have been elected as a Tirimoana Primary School Board of Trustee member. As a board member I have taken on the role of ensuring the school meets it's Health and Safety obligation. I am married and have had two children attend Tirimoana School (Zachary and Amy). I am a hands on father who likes to be involved in my children's activities. I also coach
my daughter's soccer team.
I work as an Environmental Scientist for Golders Associates. My specialist area is investigation and development of contaminated sites. I have been working in this field for 18 years. I am a strong supporter of the EnviroSchool program and all environmental initiatives tried by the school.
In my spare time I enjoy gardening, running, tramping, coaching football and spending time with my family.
I look forward to representing the parent community at the school and meeting many children and their parents. Please feel free to contact me if you wish to chat about anything relating to the school.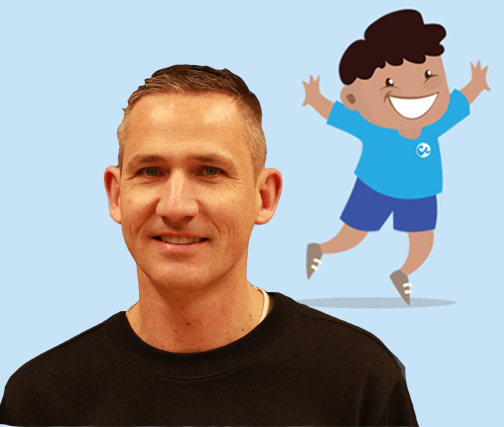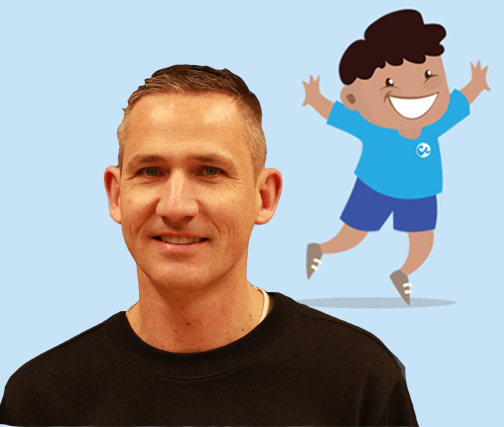 Brendon Dunn
BOT
Hi, I'm Brendon Dunn and I am honoured that I have been elected as a Parent Representative for the Tirimoana School Board of Trustees. Married to Monica we have three boys who have, or currently attend Tirimoana; Keenan, Quinn and Carter.
I have been in the construction industry for 25 years and for the past 15 years have owned and managed a Kitchen manufacturing business in Henderson.
I am responsible for the Property Portfolio at Tirimoana. I am committed to ensuring the learning spaces and grounds our children learn and grow within are safe, engaging and up to the minute.
In my spare time I enjoy spending time with my family and playing hockey. If we are not at the hockey turf you'll find us in Mangawhai at our caravan or on the water.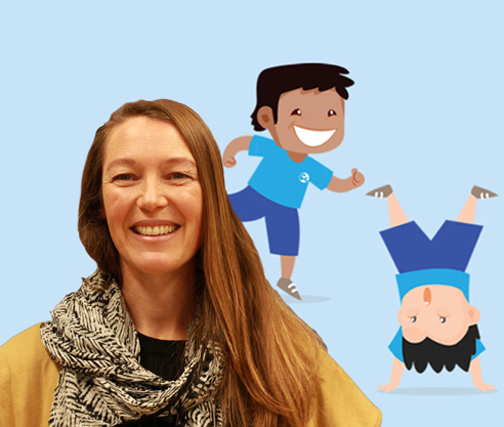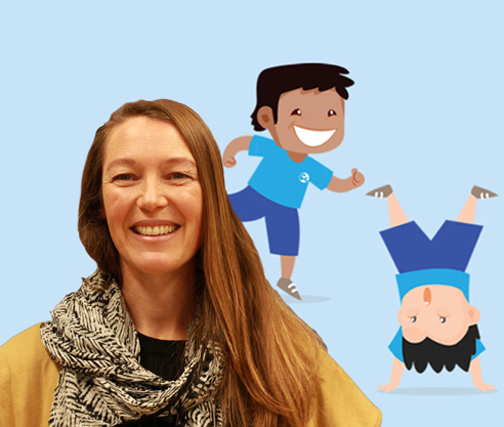 Claire Bowen
BOT
Kia ora,
My name is Claire Bowen. I am excited to be an elected parent representative on the Board of Trustees. My Board responsibilities include representation within the local Community of Learning, links with the PTA, and a focus on communication between the school and families.
I am a parent of three children: Oscar,Eli and Stella
My professional background is in health care. I have a Bachelor of Health Science and a Post Graduate Certificate in Conflict Resolution and Mediation Studies. I worked as a Registered Nurse before moving into health management. Most recently working with Waitemata District Health Board as a Quality Improvement Specialist. Since having my second child, I have taken time out from my career to be at home with my family. I have been heavily involved in my children's early education as a Playcentre parent. It is this interest in education and governance that led me to stand for the Board.
I am committed to supporting the School in delivering excellent outcomes for our children. You can often find me in the Playground both before and after school, please come and say 'Hello'. I would love to hear about your experiences at Tirimoana.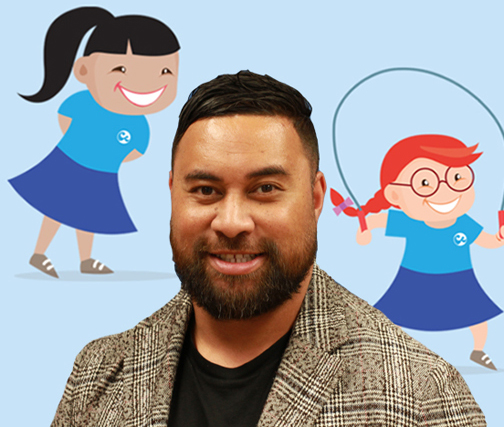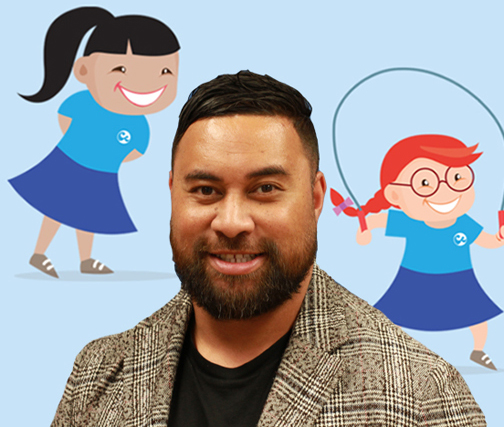 Adrian Hipa
BOT
Fakaalofa lahi atu
I am excited to be elected on to the Board of Trustees for Tirimoana Primary School.
I am a family man first and a community man second but in both these spheres I am a proud Niuean man with a desire to be the voice for our Pacific people on this board.
In my professional capacity, I have worked in the Non-Government and Government sectors for the last 10 years serving most of my time in Wellington.
I currently work at the Ministry for Pacific Peoples and hold leadership roles delivering better outcomes for Pacific communities. I believe these skills are not only transferable but will be an asset to the board.
I look forward to representing the parent community at the school and meeting our learners. Please contact me if you wish to chat about anything relating to the school, board, Maori and Pacific.
I leave you with a proverb that I use as a guide when leading - "It takes a village to raise a child".
I want to add to the village that is Tirimoana Primary School.
Kia monuina to liu feleveia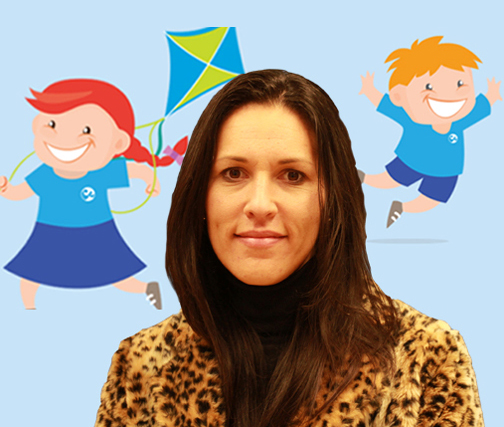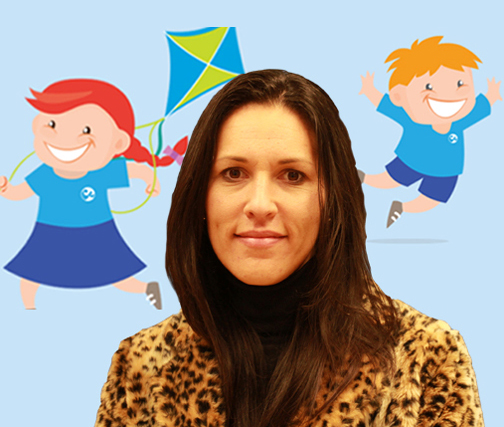 Ria Apiata
BOT
You may have come to know me through my recent 3 year service as Chairperson of our PTA (Parent Teacher Association). I thoroughly enjoyed implementing my passion for bringing communities together within the leadership team. It's great to now be able to serve on our school board in a governance capacity.
I want to support my four children in their education and experience through their school years. I served as President and committee member of our local Glendene Playcentre before my children came to Tirimoana. For 9 years, I worked to gain an education alongside my children as I undertook a Business Degree. Over the last few years I have turned into a fulltime working Mum and have a supportive husband to partner with in raising our children. I work as the National Protection Manager for KiwiRail and lead a strong team to deliver safety outcomes for New Zealand. I'm also currently serving on a New Zealand utilities board as a part of my work in rail and I am involved in our whanau whenua (family land) trust within Nga Puhi.
Coming from a Maori/Croatian upbringing and being born and raised down the road in West Auckland, I'm embracing the opportunity to be a part of a diverse team of board members. We are blessed to be a part of Tirimoana, a special community.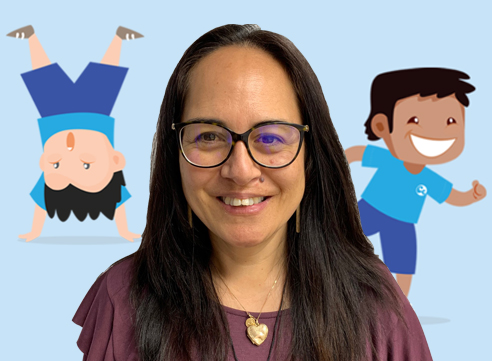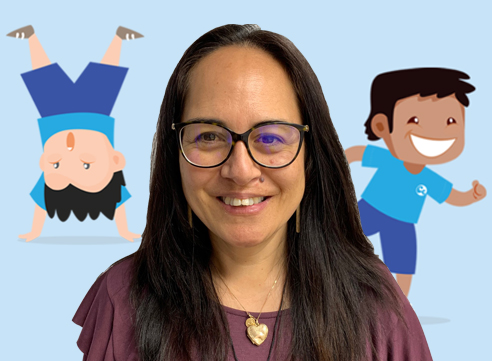 Jacquelyn Jellick
BOT
Tēnā koutou,
Ko Ngā Puhi rāua ko Ngāti Porou ōku iwi, Ko Jacquelyn Jellick tōku ingoa.
Kia ora everyone, my name is Jacks and I was privileged to be co-opted on to the Tirimoana board of trustees back in November 2018. My responsibility on the board is that of Treasurer, together with Shirley and Peter we ensure we are spending money in school where promised and within our constraints.
I am wife to Brian, and Māma to Tekapua and Que – we have lived in the Tirimoana District for 40 years, have an enduring history with Tirimoana Primary and can attest to the strong community spirit (which we love!).
My Father and I have a Chartered Accounting practice here in West Auckland, servicing small to medium sized clients for the last 14 years. My passion lies in helping people succeed, I am comfortable working in the background ticking the boxes and dotting the I's. This rings true in my Marae setting too – I prefer the kitchen cooking and washing dishes to the front of the Marae.
I am always family first! And if you're family has any questions please get in touch! For fun… I love catching up with whanau and friends over kai, travelling.. couple of spots 'Oakura Bay' is a dream destination but equally so Tikitiki on the East Coast holds my heart.
Mauri ora