Te

 Kapa Haka o

 

Tirimoana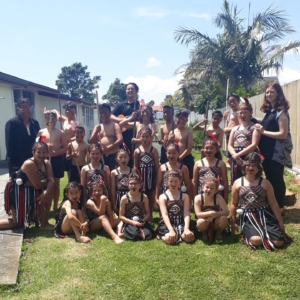 Whakarongo ki te karanga mai o te paemaunga o Waitakere. 
Whakarongo ki te karanga mai o te ngarungaru o te moana o te Waitematā. 
Whakarongo ki te karanga mai o te awa o te Whau. 
E tū tonu ana te Kura, te Whānau me ngā tāmariki o Tirimoana ki raro ō te parirau o Hoani Waititi.  
E ngā mana, e ngā reo karanga maha o te wā. Tēna koutou katoa. 
Ko tēnei te mihi o te Kapa Haka o Tirimoana e tuku ana ki a koutou. 
Tēna koutou katoa. 
Tirimoana Kapa Haka is formed at the beginning of the year, where our tamariki have a chance to learn the kaupapa, movement, teamwork and oriori. During terms two to four our tamariki are expected to commit to practices during the holidays as well as morning sessions, to prepare for public performances. Those performances may include powhiri or whakatau for visiting dignitaries, assembly, whanau hui and local or regional festivals. We have fun while learning and teaching but we are here to learn te reo and tikanga through waiata. 
Performing in local or regional festivals ensures that we are performing contemporary and relevant material, while ensuring that our tamariki are participating in kaupapa Māori initiatives or hui. 
Our past performances have included performing at our local Early Childcare Centres, Aged Care-Facilities and C.O.L Cultural Festivals. We worked hard to be able to perform in the Tamaki Makarau Kura Tuatahi Competitions, Te Atatu Marae Coalition Matariki Festivals and Te Kahu Regional Kapa Haka Festival. We hope to continue to perform in such events in the future. 
Nō ngā hau e whā o tatou tamariki– Our children come from everywhere.  
Engari ka ako tahi i raro i ngā uara mātua o te Kura. But we learn together under our School values.  
Practices are currently from 2 to 2.45 pm each Monday, of the School term. 
There are team practices on Wednesday for boys and Thursday for girls from 8.30 to 8.50 am, during the School Term. 
(Photograph courtesy of Mrs Richardson, 30 November 2019, after Te Kahu Regional performance at Rangeview Intermediate)         
Pasifika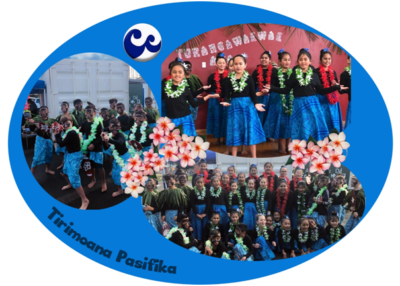 Pasifika is a vibrant part of the cultural mix that makes up the fabric of Tirimoana School.  Staff are working closely with the wider Pasifika community to provide learning opportunities and experiences across all the year groups, ranging from student focused activities to develop a deeper understanding during the Pacific language weeks to the engaging performances of the Pasifika group.  Not only do the learners in the group get to develop their confidence in performing, the whole school gets to see culture in action in a meaningful way.   We are proud to be supporting future Pasifika leaders within the learners. We constantly look at ways of upskilling our teachers through Professional Development and through engagement with the community.  We celebrate Pacific Language weeks and encourage inclusivity in our classes.
Vasega Tautala Mai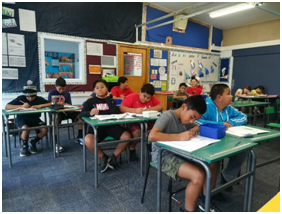 Afio mai, totonu mai i lo mātou vasega, lo mātou potua'oga tautala mai.
Welcome to our "Talk with me Class". We meet for 30 minutes each Friday to learn words, phrases and be able to answer questions in New Zealand's third most spoken language Samoan.
This pilot programme is taught by Faia'oga Kura Tuhura who is learning the language with students from Year 4 to 6 who have opted into this programme.
We are hoping to develop our conversational skills. This year we have learnt to;
Introduce ourselves and family members.
Explain and describe where we come from.
Use numbers and talk about the time.
We are looking forward to being able to describe and explain our actions and cooking sapasui if Alert Levels allow.
We know that as a pilot programme, we must work hard as we are setting the scene for the future. We regularly tell our Faia'oga that 30 minutes to learn our language is really challenging. Luckily, we are up to the task and continue to be committed.